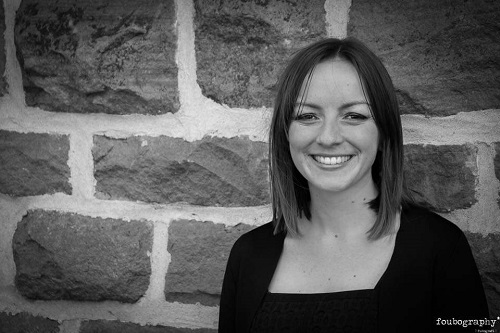 JENNY MARTINS
Jenny began her career in Newcastle, where she enjoyed a varied playing career at the Sage Gateshead, accompanying the Chorus of Royal Northern Sinfonia and Quay Voices as well as supporting Streetwise Opera sessions for people who had experienced homelessness. Jenny also played and coached regularly for students of Newcastle, Northumbria and Sunderland Universities, and established performing partnerships with Iona Brown (Principal of Royal Northern Sinfonia) and the singer Graeme Danby, among others.
After moving to Leeds in 2015, Jenny took up a full time post as a repetiteur for Opera North Education, and enjoyed three years of working with the company's Youth Chorus and Children's Chorus, 'In Harmony' and a host of other outreach projects as well as frequently performing with the Chorus and Orchestra of Opera North.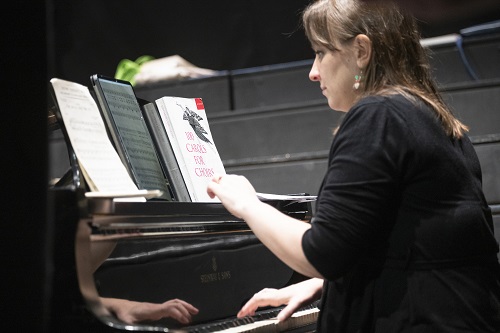 Since leaving this role, Jenny has enjoyed returning to Opera North for projects such as 'Intro to Opera' and with director Laura Attridge she has developed and co-led workshops to help children explore The Magic Flute. Jenny has worked with Hallé ensembles, playing regularly with Stuart Overington and the Hallé Youth Choir, Hallé Training Choir, and Shirley Court and Hallé Children's Choir. At the RNCM Jenny supported the Chamber Choir and Symphony Chorus in their rehearsals and performances, and accompanied lessons in the vocal school. Jenny currently holds a post as senior lecturer at Leeds Conservatoire, where she accompanies, coaches and teaches students; she also enjoys teaching and playing for students at Leeds University.
As well as being the guest accompanist for the prestigious Halifax Choral Society Jenny enjoys playing regularly with the Avenue Ensemble, Thirsk Hall festival, and Northern Opera Group. Her most recent solo performance was 'Light and Shade' a live streamed programme of piano miniatures for Leeds University lunchtime concert series.